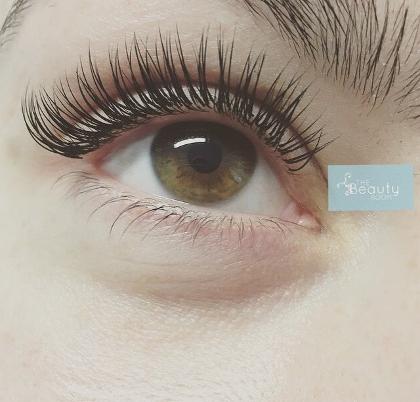 Lashes by Tess at The Beauty Room
Our Individual Eyelash Extensions are made from a synthetic material and are applied to each natural lash individually by using a medical grade bonding agent. They give the effect of longer, thicker eyelashes which feel light and comfortable on the eyes.
Lash extensions can last 4-6 weeks without any maintenance, however, most clients feel the need to have infills to keep them looking full, every 2-3 weeks.
Most clients feel the need not to use any mascara, however, we do retail the Lash Perfect mascara (£11.50) and the clear Finishing Glaze (£18.50), both oil free and will not loosen the bond of the lashes, which we cannot guarantee your standard products will do the same.
We recommend the mascara if you would rather go without infills and the finishing glaze on a daily basis to keep the lashes neat and tidy, which is also a best seller.
To prolong the lashes we advise you not to get them wet within the first 24 hours (fine thereafter) and to avoid oil based products around the eyes, as this can loosen the bonding agent resulting in premature loss.
A glue patch test is needed 24-48 hours before treatment.
If you would like more information on our Individual Eyelash Extensions, please give the salon a call.