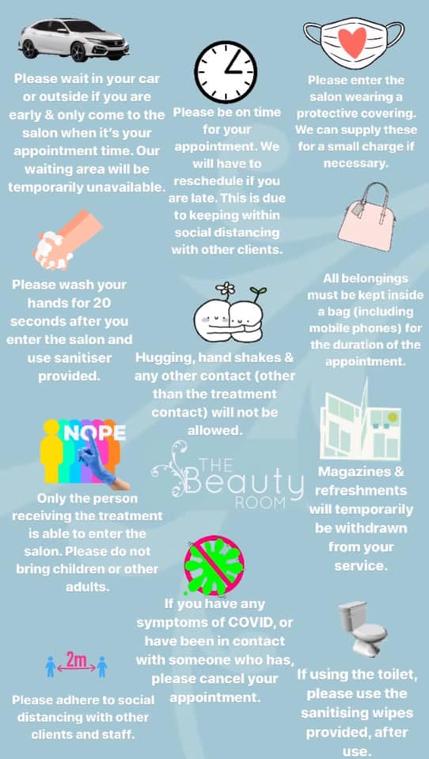 The Beauty Room is now back open!
Today's announcement (31/7/20) informs us that unfortunately we are no longer able to carry out treatments on the face from 1st August, as originally planned.
This will be re-assessed by the government within the next two weeks, so please check our social media pages for updates.
Please take a look at our new salon rules (pictured) which will be implemented from when we re-open, for the foreseeable future.